It would be brilliant if relationships came with an instruction manual. They could work something like a car's dashboard—warning lights flashing early enough in advance so you could pull out the manual and see what was going wrong and how to fix it.
In reality, there are many, many mistakes we can make along the course of our relationship. Most of them, we don't pick up until it's too late. Many can be avoided with a little effort and forward-thinking.
Here are three common mistakes that may just sound familiar.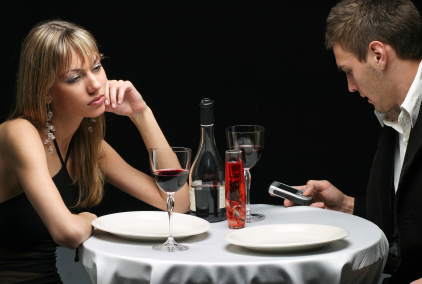 Sky-high expectations
Oh boy, am I a sucker for this one.
I have to work really hard to keep my expectations in check, especially around big life events—like my wedding.
You see, I often have this vision in my mind of how things "should" be (usually colored by stupid Hollywood rom-coms, I'm ashamed to admit) and when they don't play out perfectly, I can get a little (read: a lot) cranky.
For instance, after my wedding I expected the honeymoon period to last for months. As blissful newlyweds, I thought we'd be surrounded by a special loving glow, wouldn't be able to keep our hands off each other for months, would stare into each other's eyes for hours (okay, that one I'm joking about, except for one teensy, soppy part of me that would kind of relish it) …
In reality, it was only day three of our honeymoon when my husband got food poisoning and the dream was instantly crushed. I was left walking the beach at sunset alone while he broke out in cold sweats back in the hotel room.
Having unrealistic expectations will only lead to bitter disappointment. Be realistic about things. Your partner is not a mind-reader. Of course there are certain reasonable expectations that every relationship needs to survive: fidelity, intimacy, and trust are but a few. Next time you're feeling disappointed or let down in your relationship, ask yourself if your expectations were realistic or not.
Letting romance slide
It all starts out great, with romantic dinner dates and bunches of flowers. But there comes a point in every relationship when suddenly it's less wooing and more leaving the toilet door open.
Romance is a beautiful thing and we do need to work hard to keep it around after the first stages of love disappear.
I bang on about this all the time. "Romance" is really just code for "making an effort." The very nature of romance is that it's impractical, thoughtful, and often spontaneous. When we no longer have endorphins to inspire our romantic gestures, we need to dig a little deeper to bring it out.
Go and do something romantic and impractical and spontaneous for your partner today. It can be as simple as a text message telling them you love them, or as elaborate as telling them to dress up and meet you in town, then surprising them with tickets to a show.
Non-communication
You and your partner must keep talking. Always. Otherwise you'll turn into one of those couples you see in restaurants who sit there in silence, poking their food with their forks.
Keep in the habit of having discussions. About anything and everything. Sit and read the newspapers together and chat about stories in there. Find some conversation-starters, and turn to them when it's been a boring week. Have a little break away from each other for a night or a weekend so you have something to talk about when you reunite.
Verbal communication and socializing is one of the great joys we have in life. Stay in the habit and you'll be firm friends forever.
These are just three common mistakes in relationships. Got any more for us?