This morning I heard a challenge that I'm going to take up this week.
Put $20 (substitute the value depending upon your circumstances) in your wallet/purse this week that you're not allowed to spend on yourself.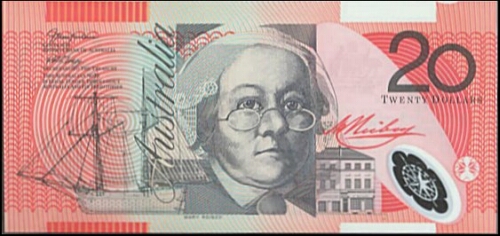 Put it in a spot that you don't normally put cash and where you'll see it and be reminded of this challenge (I'm going to put it in front of my credit cards).
As you go through the week look for an opportunity to give it away in a way that will make a positive difference for someone else.
You can give it away in any way that you wish.
The object of the challenge is to make someone else's life better in some way – but I suspect it'll have more of an impact upon me than anyone else.
What impact will being constantly reminded to look for need or opportunity to give around me have upon how I see the world?
How will it impact my view of my own circumstances and the perception I have of my own needs and problems?
Will being reminded to exercise generosity impact the way I live this week?
I'm not sure of the answers but I'll be interested to see what happens.
I'd love for others to join me in this little challenge/experiment. Anyone else up for it?
PS: if you join in I'd LOVE to hear how you go with it. What do you do with your $20 and what did you learn during the challenge? Leave a comment below to share how you find the challenge.