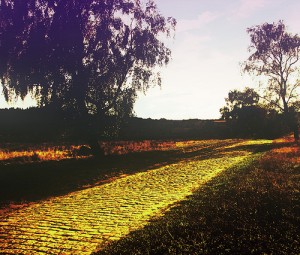 January is an exciting time for fitness bloggers and Pilates studio owners alike! There's lots of good energy, and lots of upbeat, hopeful people hoping to make positive changes in their lives. As a person who works in the industry, I love welcoming people into the fold and giving them the tools they need to live even better than before.
There is a pitfall, though: an "it must be perfect" attitude. Size 10 isn't good enough: it must be a size 4. Pushups from the knees are only for wimps—you must do it from the toes. Not one crumb of "bad food" (whatever that is) has crossed my lips. And so on.
It's a perfect way to set yourself up for failure.
If you're on some sort of health journey, you're thinking about food and fitness. Wherever you were, you weren't happy about it and you're incorporating new healthy aspects into your life. This. Is. Gold.
But remember: all the little changes add up. Walking up the stairs instead of taking the elevator is great. Signing up for a fitness class once a week is better than doing zero per week. Skipping the cream in favor of skim milk in your coffee. Having a smaller piece of cake instead of a slab.
These little things add up. Is this approach perfect? No. But it's good enough.
It's good enough to see gradual weight loss and smaller pant sizes. It's good enough to feel stronger and have more energy. It's good enough to want to be more social with friends and family. It's good enough so that after a while it's just habit—and then it's time to add another little change. And that's where the gold is.
If you just implement one little change per month, imagine how far ahead you'll be by the end of the year. Here are some ideas…
Swap one deli sub for a salad with dressing on the side once per week. Drizzle the dressing lightly.
Drag your family to the park one day per week and play with your kids—don't just sit on a bench.
Sign up for yoga with your buddy.
Change your protein portions at dinner from eight ounces down to five ounces.
Add a vegetable serving per day above what you're already doing.
Buy a fitness DVD and commit to it once per week.
Brown-bag your lunch one day per week.
Any of these changes is enough to knock ten pounds off your frame this year if you stick to them. Wouldn't it be nice to effortlessly lose a dress size this year (about ten pounds)? How about two or three dress sizes? Wouldn't that be gold?
If you feel like the perfectionism thing has really given you a hard time, just stop, give yourself a mental hug and begin again, fresh, today.
How do you beat yourself up when you're not perfect? What negative thoughts do you need to delete from your mental loop? What positive things can you say to replace them? Share your stories here.