If your car broke down and there was smoke rising from the bonnet, would you try and fix it yourself? Or would you have it towed off to a mechanic to make sure the job got done properly?
It may not be the most romantic metaphor, but you can compare a long-term relationship to owning a luxury car.
It needs to be looked after carefully, filled with a particular kind of high-octane fuel, taken for regular spins, and have its oil and water levels checked constantly.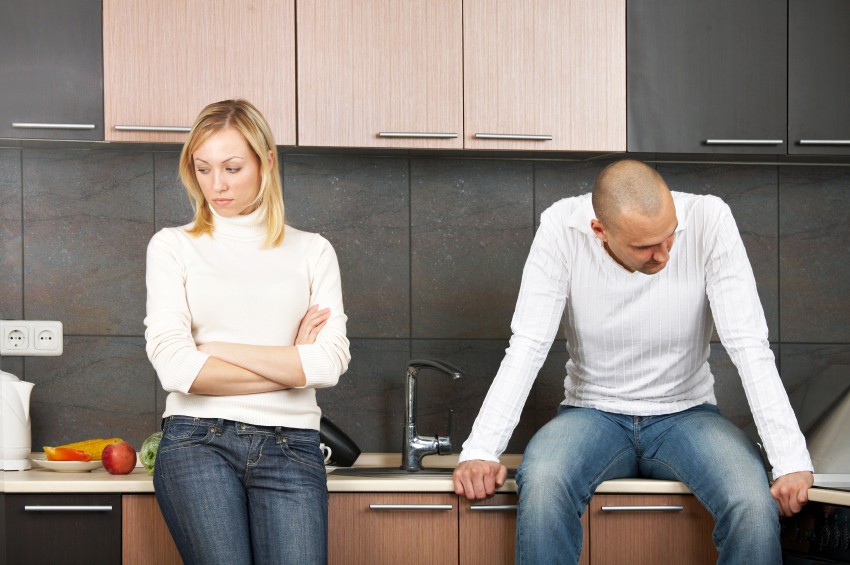 When your luxury car needs servicing, you don't try to do it yourself. You send your precious vehicle to a specialist mechanic who knows how to fix it correctly.
Then why is it that, at the sight of smoke coming from our relationship's bonnet, we don't take ourselves off to a relationship "mechanic" for help?
Why do so many couples insist on blindly trying to fix it themselves (often not armed with the right tools or the user's manual), instead of asking for help?
Couples counseling, unfortunately, has a bad rap. Seen as the domain of the philanderer spouse and almost-divorced, a couple usually has to find themselves in serious turmoil before they turn to a psychologist for help.
But what if we went much earlier to see counselors?
What if—what if—we went for yearly "maintenance" tune-ups so that any potential problems were caught early enough to manage effectively?
When there are issues in your relationship that you are struggling to resolve yourselves, why not ask an expert for their advice?
You may just save your relationship.
The stigma
Because of the general public perception of what counseling "means" for a couple (read: divorce, problems, break ups), it can be hard for people to make the leap and seek out help early.
Going to counseling also means having to admit there's a very real problem in the relationship—something that can be hard to face.
But the first step to solving any problem is to recognize it. And thinking that you should be great at being in a relationship is a fallacy.
People don't automatically have perfect relationships. Just because you have problems in yours, doesn't mean you are "not meant to be together" or that you're with the wrong person.
Look at it like any other small hurdle in life—able to be solved, and a good learning experience.
The other good news is that often, after seeing a therapist, couples will realize that their problems aren't quite so overwhelming as they once thought. With the correct strategies in place and a new perspective on the issue, suddenly the unsolvable becomes completely manageable.
How to know when to go to counseling
There are several indicators you can look for to tell you when it might be time to seek counseling, which I've taken from Relationship Journey:
You want to learn skills and tools to have a good or even better marriage or relationship.
Or, as soon as one of you thinks you need it, even if the other person doesn't think so.
Or, you feel stuck and what you have tried on your own is not working.
Or, one of you feels emotionally or physically and sexually disconnected, and can't seem to change it on your own.
Or, you fight or withdraw or refuse to address issues of conflict.
Or, you think your partner is what is wrong with the marriage or relationship.
Or, you are thinking you might be happier with someone else.
Basically, if you're not happy, or you're sure something is wrong and you can't seem to fix it yourself, go and find more information about it.
How to find a good counselor
Finding a good counselor is paramount. Make sure the person you choose does specialize in relationship counseling—it's a very different model to individual therapy. If you're not sure, ask them on the phone how much of their practice is dedicated to relationship counseling.
Make sure the therapist knows that you and your partner are there to work on your relationship, not to be coached through a break up or divorce.
Every counselor has a different style and approach. There are those who are pro-marriage, who will advocate for your marriage and fight to help you save it. For me, this would be the most preferable style of counselor to find. You don't want someone who is anti-divorce (sometimes, in extreme cases, this may be the only solution), but you don't want someone who is quick to jump to that option either, or who will put the idea on the table even when it's the furthest thing from your mind.
There are those who are marriage-neutral and will simply help you list pros and cons for saving the relationship or letting it go. Again, I would prefer someone who would help me fight for my relationship.
Alternatives
If counseling seems too extreme for you, or you are uncomfortable with the idea, consider finding some relationship education courses to attend. These are run by qualified relationship educators and can offer some great insights into relationships and give you new tools to help manage your own relationship in day-to-day life.
What are your thoughts about relationship counseling? Have you ever tried it? And if not, would you?